Our smart storage solutions help revolutionise the way fleets operate. Let's take you through some of our most popular ute tray accessories…
Storage Lockers
Our Storage Lockers are a reliable solution for your ute's storage needs. These lockers prioritise practicality and organisation, enabling operators to efficiently manage equipment, tools and personal belongings whilst also promoting a clutter-free environment.
These Storage Lockers are constructed from quality components for secure enclosure to keep all your tools protected. Available in our standard colours of white or charcoal and constructed from steel, or checker plate aluminium.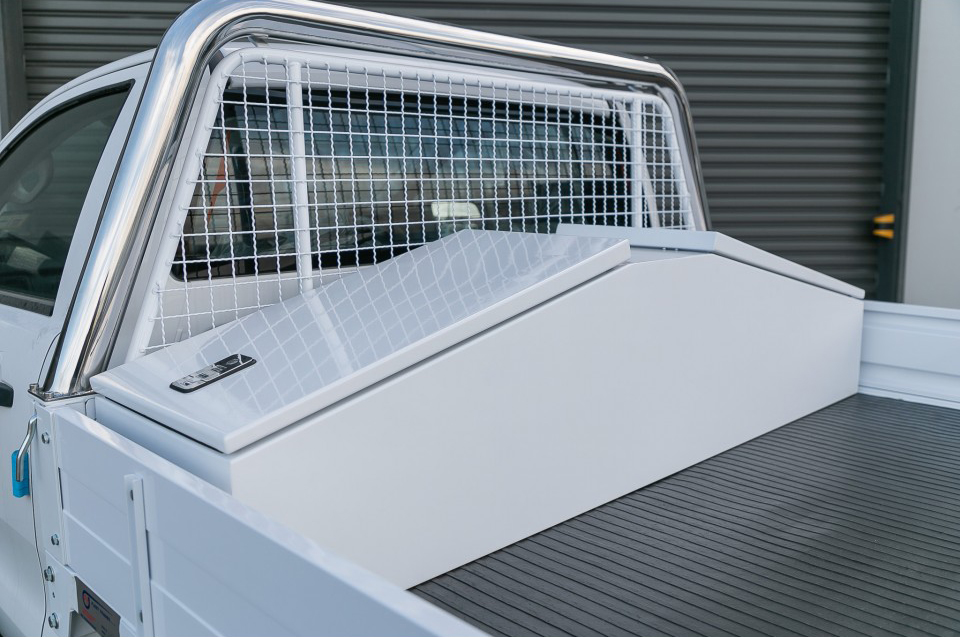 Step / Tail Light Surround
Our versatile Step/Tail Light Surround is designed to serve a dual purpose for your ute tray, canopy, or service body. These surrounds not only offer a sturdy step at the back, facilitating convenient access to overhead items, but they also provide an extra layer of protection for your valuable factory or aftermarket tail lights. Constructed from 26 millimetre tubular galvanised and powder-coated steel.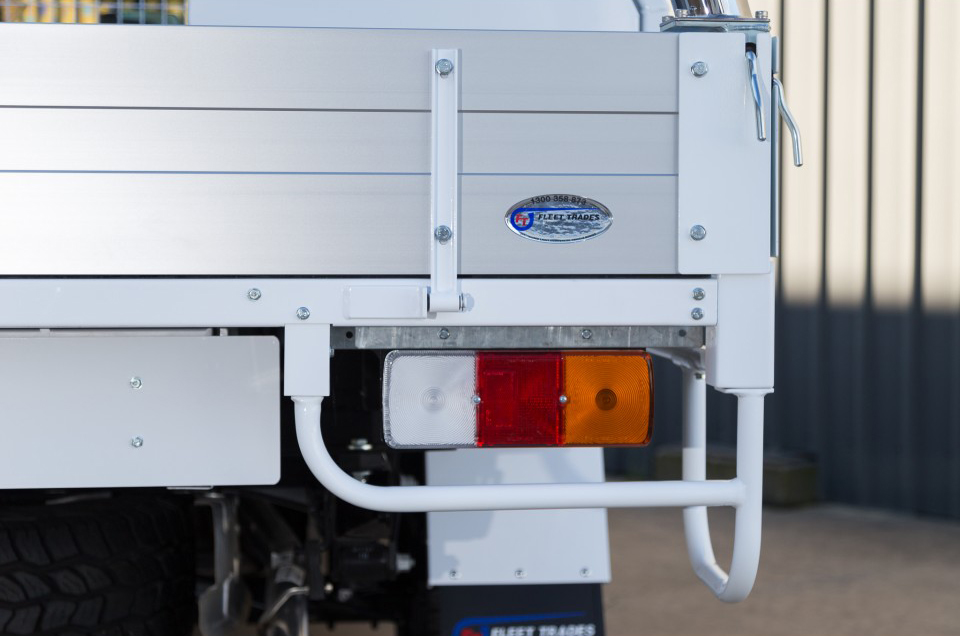 Tonneau Cover
Tonneau Covers have become an essential accessory for ute owners seeking versatility, protection and enhanced aesthetics. These covers provide a secure and weather-resistant barrier for the tray bed, safeguarding gear from the elements and potential theft.
Our Tonneau Covers feature super-soft felt on the underside protecting the tray body finish and water-proof on the outside. Compatible with Fleet Trades' line of steel and aluminium tray bodies only.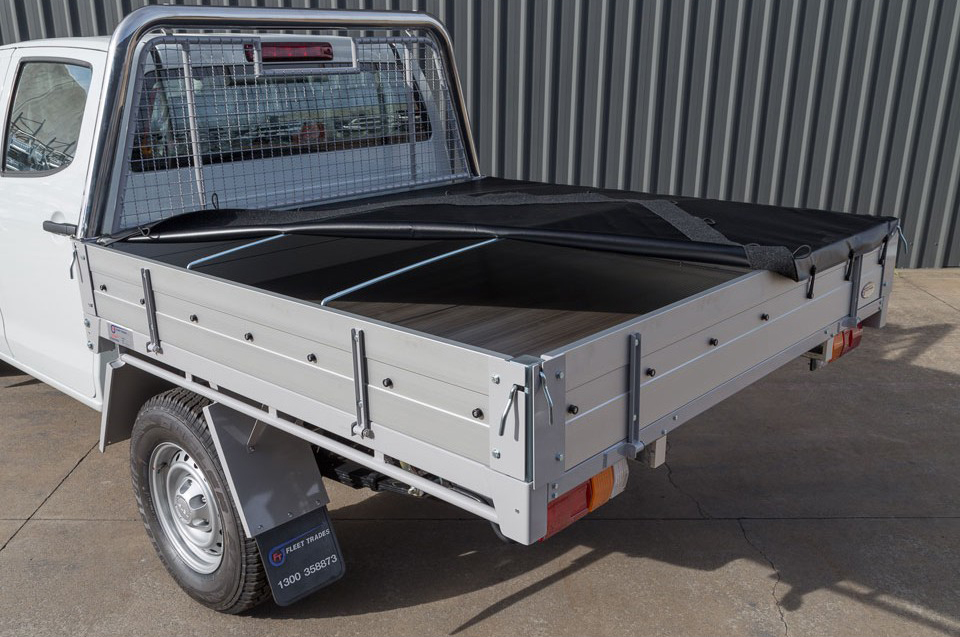 Get in touch with our team to get a quote for our range of accessories and storage solution.