The Ultimate Sparky Set Up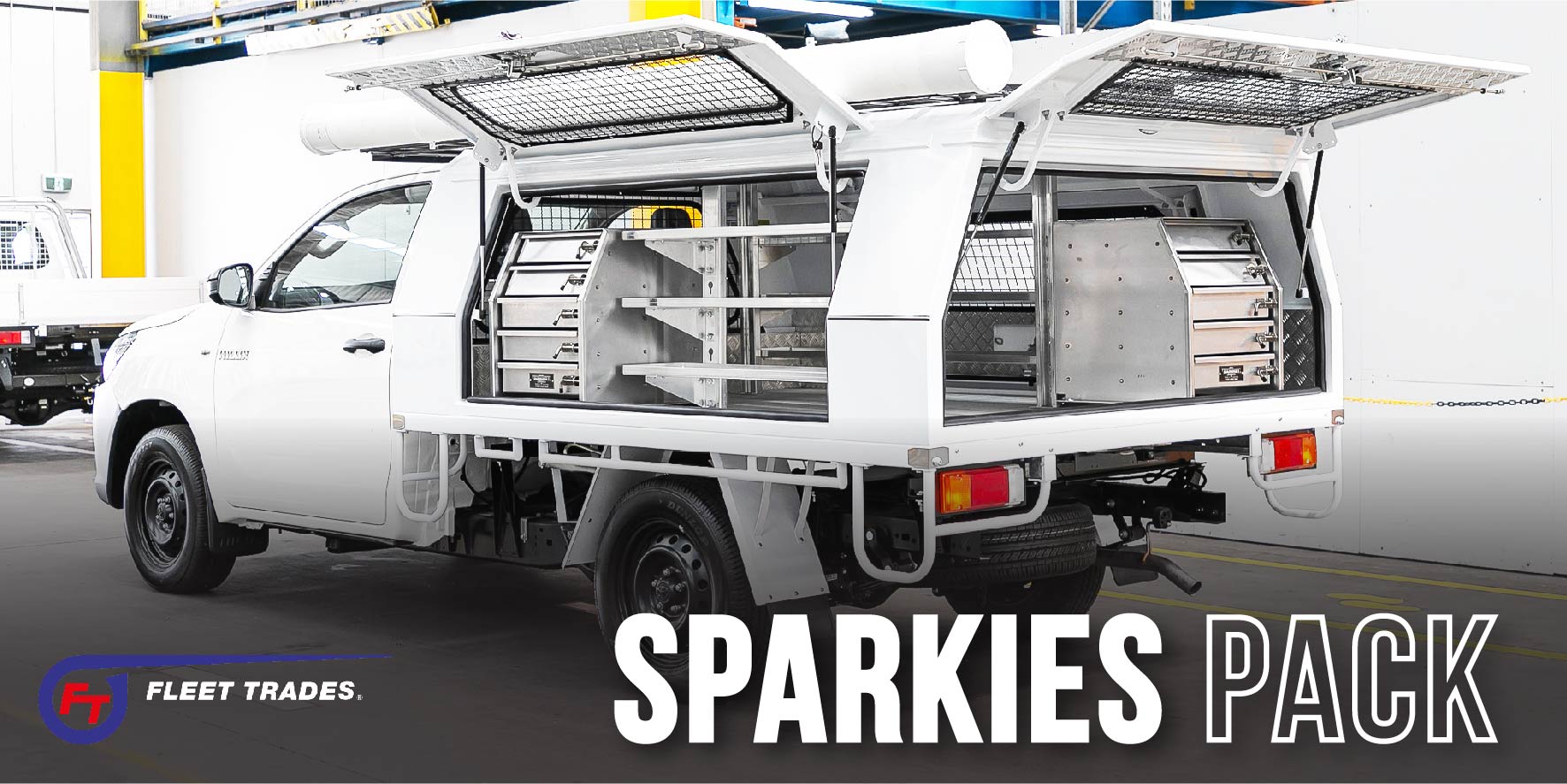 This one will get the sparkies drooling!
Check out our special "Sparkies Pack" featuring:
Aluminium Canopy and Base in White
Conduit Carrier
2 x 5 Drawer Systems
2 x Shelf Kits (1700mm L x 3 Shelves)
Roof Rack (powder coated Black Steel) 1420mm x 3000mm
Prices starting from $10,868 inc GST and fitted at our Campbellfield factory.
Dress your Sparkies Pack up with:
Central Locking
Underbody Lockers
Sliding Drawer Units
Colour Coding

HURRY OFFER ENDS JUNE 30, 2020.