The Ultimate Plumbers Pack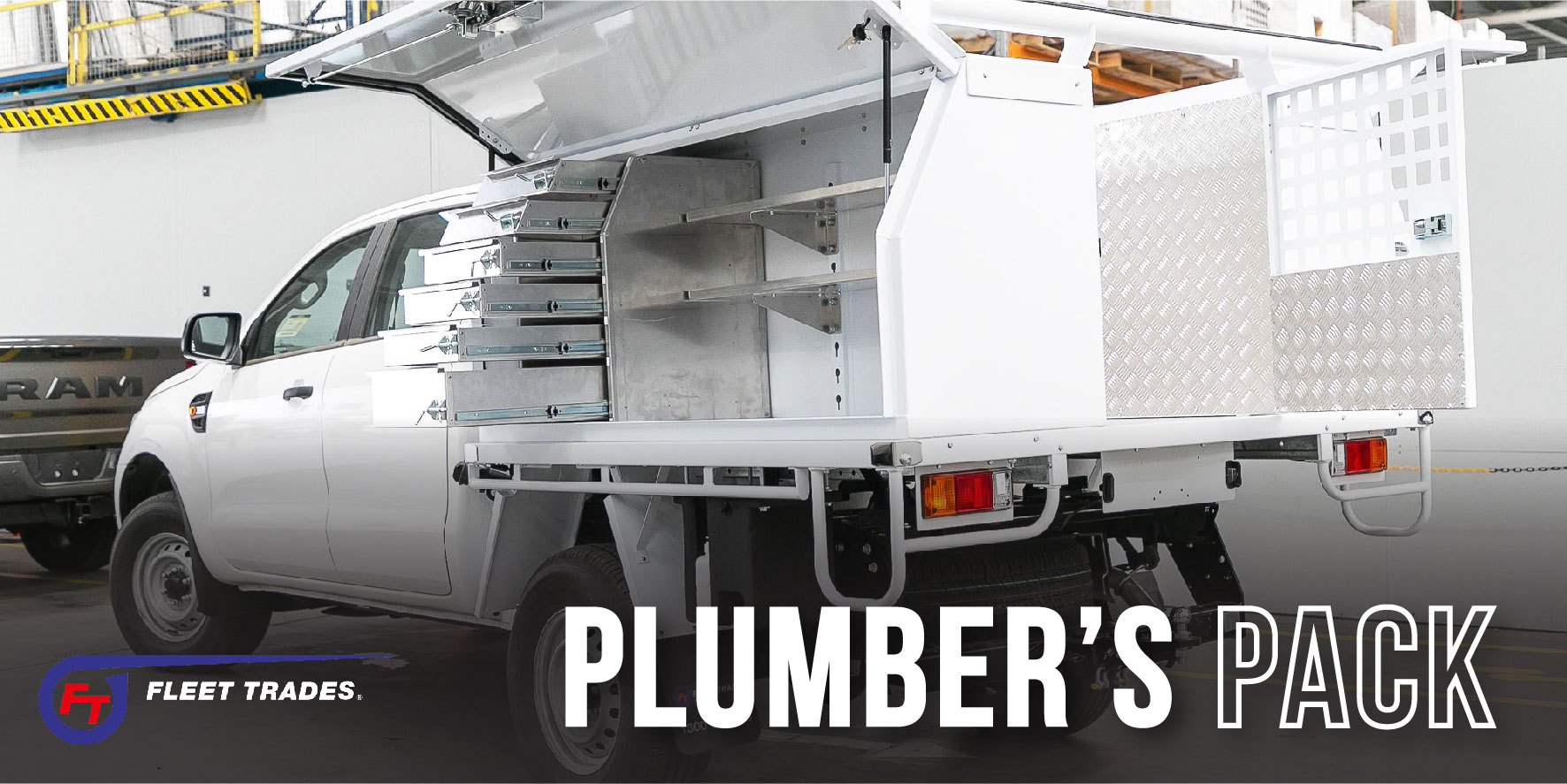 This one will get the plumbers spinning!
Check out our special Plumbers Pack featuring:
Fleet Trades Service Body in either White or Satin Black
2 x shelves in either locker
5 drawer unit
15L soap and water dispenser
Full width front and rear ladder racks
Ladder rack pipe protectors
Prices starting from $8,668 inc GST and fitted at our Campbellfield factory.
Dress your Plumbers Pack up with:
Central Locking
Underbody Lockers
Sliding Drawer Units
Colour Coding

HURRY OFFER ENDS JULY 31st, 2020.